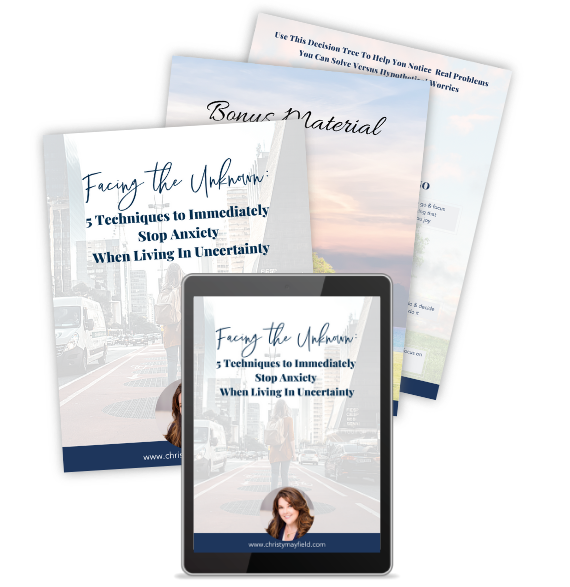 5 Techniques to Immediately Stop Anxiety When Living In Uncertainty
Download now to receive THREE special bonuses with your download:
MY GIFT TO YOU!
Heal Yourself & Heal Your World
No one should feel trapped in a life they don't love, in a job they don't like, a relationship that doesn't feel good for you. No one ever has to be a "victim" of circumstances.
Whether you want to redefine yourself and start over, or brighten up the life you have that already feels perfect for you, I will help you put color back in your world, light in your eyes and joy in your body by guiding you in finding your limiting beliefs, your true desires and discovering your essential self again.
Through unique coaching tools, thought work and Mind-Body tools I will hold that place for you and guide you in eliminating unconscious thoughts and patterns that are no longer useful to you. You can heal old wounds, discover your unique gifts, and find your true path.
You have all the answers within you. Together we will utilize tools and techniques that guide you through the process of learning to hear your own inner voice, your "essential self," by listening to what your thoughts, emotions, and body are telling you.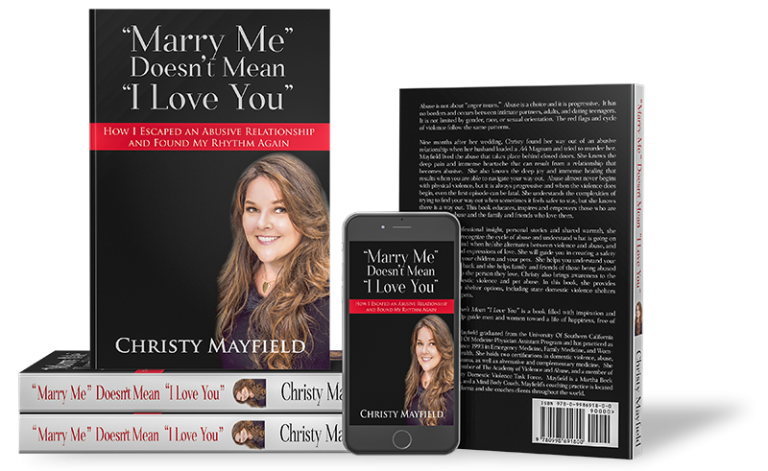 "Marry Me" Doesn't Mean "I Love You"
In my book I will help you understand the cycle of violence, and the altered thought process of an abuser.
I will provide resources for you to start navigating your way out of the abusive relationship.
I will help you understand why you have thoughts of going back even though you know you should leave.
You will start to understand your feelings and very soon you will find new hope in your future …
You will move you from fear to empowerment.
Relationship Abuse Assessment
As seen in 'Marry Me' Doesn't Mean 'I Love You'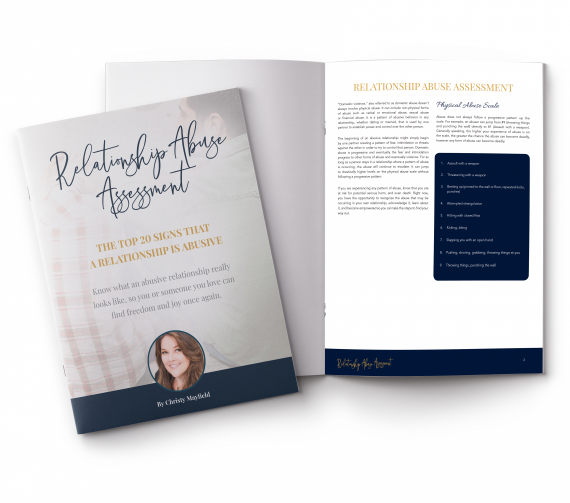 Are you wondering if your partner's behavior is abusive?
Sign up here and you will instantly receive a FREE Relationship Abuse Assessment.

I often hear a big misconception when I listen to people talking about victims of domestic violence. They often assume these women as "insecure" and they falsely believe that the reason women are in an abusive relationship is because they have "low self-esteem." I cringe every time I hear this. Some of the strongest, most
Read More »