COMING SOON!
YOU are the glue that holds your business together… not the funnels, not the automation, not all the copywriting in the world… YOU are your biggest investment to your business!
You can learn all the course creation, all the website building and social media strategies, but those are only the building blocks of your business.
Your business and your life will only be as strong, successful, sustainable and peaceful as you are. Without this piece, you can spend all your money, all your time, all your resources and all your mental energy and you still won't get to where you want to be.
Or if you do get there, without having the skills and knowledge I share with you, it won't be sustainable and even more importantly, it won't be scalable.
Do you sometimes feel like you are frantically treading water in a swiftly spinning current that continues hold you back from getting to where you want to be? Yes?
The difference between women who succeed in their own businesses and those who don't is knowing the right steps to take, and the right techniques to use so you can propel your business and your life forward.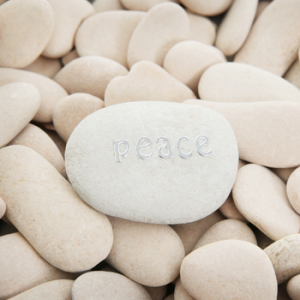 Obstacles are inevitable, but so is success when you have the right resources and support
This is an 8-week self-paced program for those who are ready to know the very next steps to take so you can have an exciting cohesive, sustainable and more importantly, scalable life and business… because your business and your life will only be as strong, successful, sustainable as you are.
This course is about YOU.
It's about discovering the attachments that are holding you back, recognizing self-sabotage, procrastination, dealing with other's negative emotions, past experiences and how they affect your current results, shame, over giving, discovering your passions, handling overwhelming emotions, playing small, intuition, and so much more!
You will learn techniques and skills to discover what is keeping you small and learn strategies and skills to clean up all the things that are subconsciously holding you back from reaching the level of success you are meant to achieve in your life and business. You aren't meant to play small.
You were made for more!
With this course you will become strong, successful and scalable and your business will follow.
Here's what you get inside the Peaceful Prosperity Project
Module 1 – The top 5 ways you're killing your success & what you can do about it
Module 2 – Going through the fire – The truth about business anxiety & how you can stop it
Module 3 – Slaying your emotional triggers & combatting the perfectionism pit
Module 4 – Freeing yourself from the vicious cycle that impedes your success
Module 5 – Reigniting the fire within you & your business
Module 6 – Your bright future: Blessings in the BS
Module 7 – Juggling business & family: Creating balance & peace you can succeed in both
Module 8 – Your future your terms: Become your hero
What I share with you are all the missing pieces that you never learned when you set out to become an entrepreneur. This is the glue that will hold your business and your life together now and forever so you can achieve peaceful consistency in your business and a wildly successful life!
My techniques are different from any other program because I provide you scientifically proven techniques based on the neuroscience of your brain. That means what I share with you will be done in a way that makes it "stick" so what you invest in yourself right now will last your lifetime.
My techniques only require that you show up and remain curious. If you can make that commitment to your success, I'll lead you the rest of the way.
That's where the magic happens.
A peaceful life and a thriving business don't have to remain a fantasy! You can bridge the gap from where you are now to that future you envision when you know how to navigate your path to success.
This is the game changer for you and your business that you've likely been missing and you probably didn't even know you needed.
That can all change right now.